When it comes to transforming your bathroom into a serene haven of relaxation and comfort, nothing quite compares to the elegance and charm of the
Acrylic Classic Freestanding Household Bathtub
. This timeless piece of bathroom furniture combines form and function effortlessly, elevating your bathing experience to new heights. In this comprehensive exploration, we will delve into the world of the Acrylic Classic Freestanding Household Bathtub, highlighting its unique features and how it can redefine your bathroom space.
The Acrylic Classic Freestanding Household Bathtub is the epitome of luxury and sophistication. Crafted with meticulous attention to detail, this bathtub is designed to provide you with an indulgent and immersive bathing experience. Its classic freestanding design makes it a centerpiece of any bathroom, creating a focal point that exudes opulence and style.
One of the standout features of the Acrylic Classic Freestanding Household Bathtub is its ability to redefine the elegance of your bathroom. The bathtub's sleek lines and classic silhouette are timeless, making it a stunning addition to bathrooms of various styles, from modern and minimalist to traditional and transitional.
The acrylic material, known for its smooth and lustrous surface, adds a touch of sophistication to the bathtub's design. This creates a clean and seamless appearance that enhances the overall ambiance of your bathroom, making it a sanctuary of relaxation.
Beyond aesthetics, the Acrylic Classic Freestanding Household Bathtub offers unparalleled luxury and comfort. Its deep and spacious interior provides ample room for a full-body soak, allowing you to unwind and de-stress after a long day. The high sides of the bathtub also help to retain heat, keeping your bathwater warm for longer, so you can savor your bathing experience.
The freestanding design allows you to place the bathtub anywhere in your bathroom, giving you the freedom to position it to your preference. Whether you want it near a window for a view, in a cozy corner, or as the focal point of the room, the possibilities are endless.
Durability is a critical consideration when it comes to bathroom fixtures. The Acrylic Classic Freestanding Household Bathtub excels in this aspect. Acrylic is renowned for its resistance to chipping, cracking, and fading, ensuring that your bathtub retains its beauty and functionality for years to come.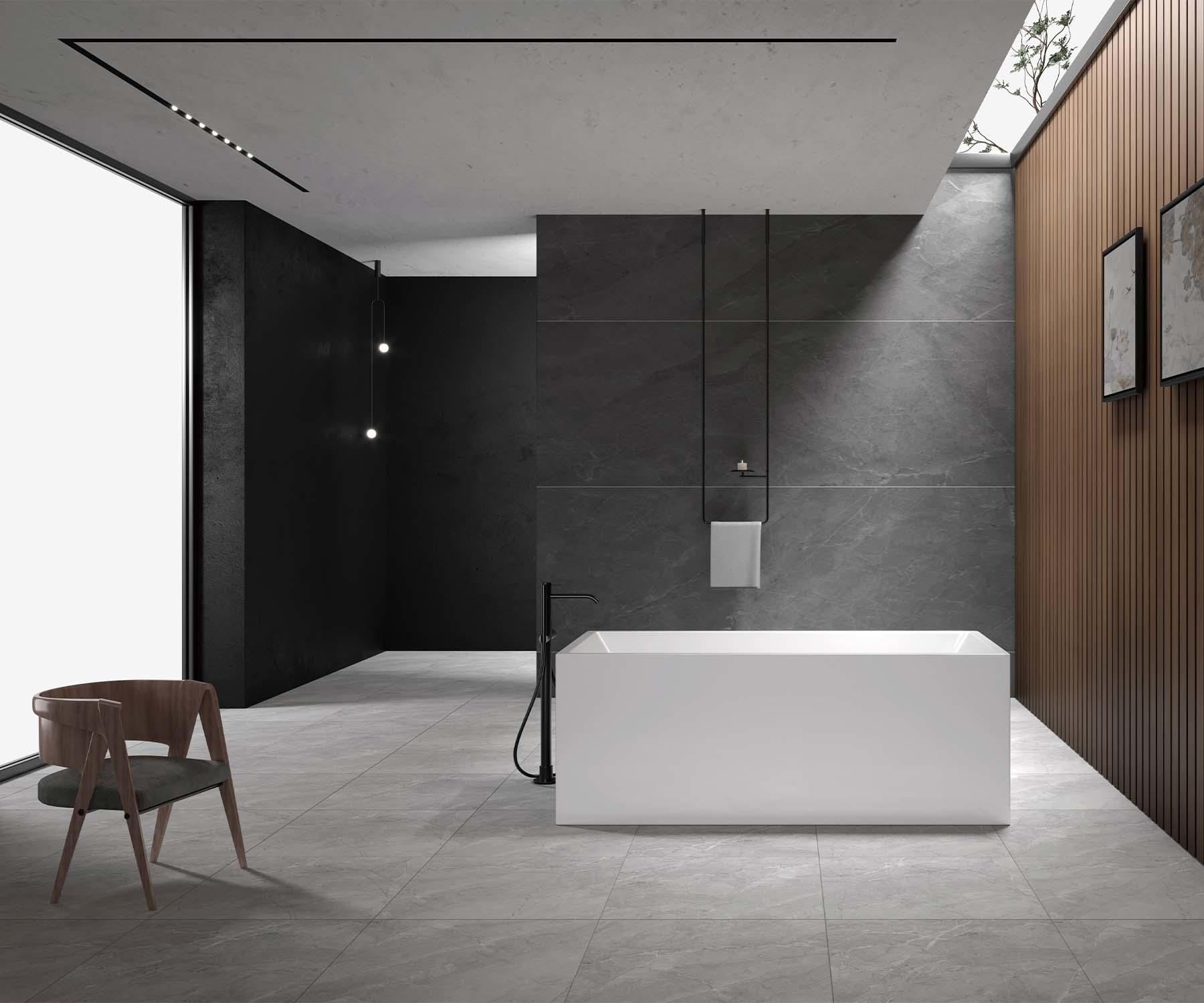 The non-porous surface of the acrylic material is also easy to clean and maintain, requiring minimal effort to keep it looking pristine. This means more time enjoying your luxurious baths and less time on upkeep.
Installing the Acrylic Classic Freestanding Household Bathtub is a straightforward process, especially with the included installation instructions and hardware. Whether you prefer a DIY approach or professional assistance, you'll find that adding this bathtub to your bathroom is a hassle-free endeavor.
Furthermore, the freestanding design of this bathtub makes it versatile and adaptable to your bathroom's layout. It can be placed in the center of the room for a dramatic effect or against a wall for a more traditional configuration. This flexibility allows you to customize your bathroom space to suit your unique preferences.
In an era where sustainability is a top priority, the Acrylic Classic Freestanding Household Bathtub shines as an eco-friendly option. The production process of these bathtubs minimizes waste, and many manufacturers use environmentally conscious materials in their construction. This means that you can enjoy the luxury of a classic freestanding bathtub without compromising your commitment to sustainability.
The Acrylic Classic Freestanding Household Bathtub is more than just a bathroom fixture; it's an embodiment of luxury and comfort. Its timeless design, spacious interior, and durability make it an ideal addition to any bathroom, whether you're renovating an existing space or designing a new one.
Embrace the sophistication and opulence of the Acrylic Classic Freestanding Household Bathtub and experience the difference it can make in your daily life. Indulge in luxury and elevate your bathing experience with this stylish and practical bathtub, and transform your bathroom into a haven of relaxation and comfort.